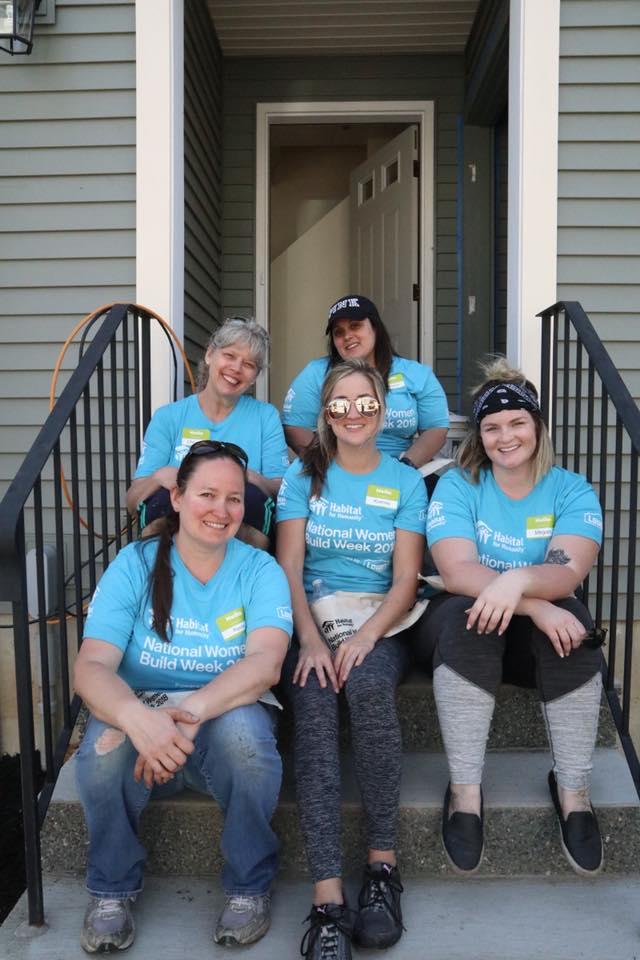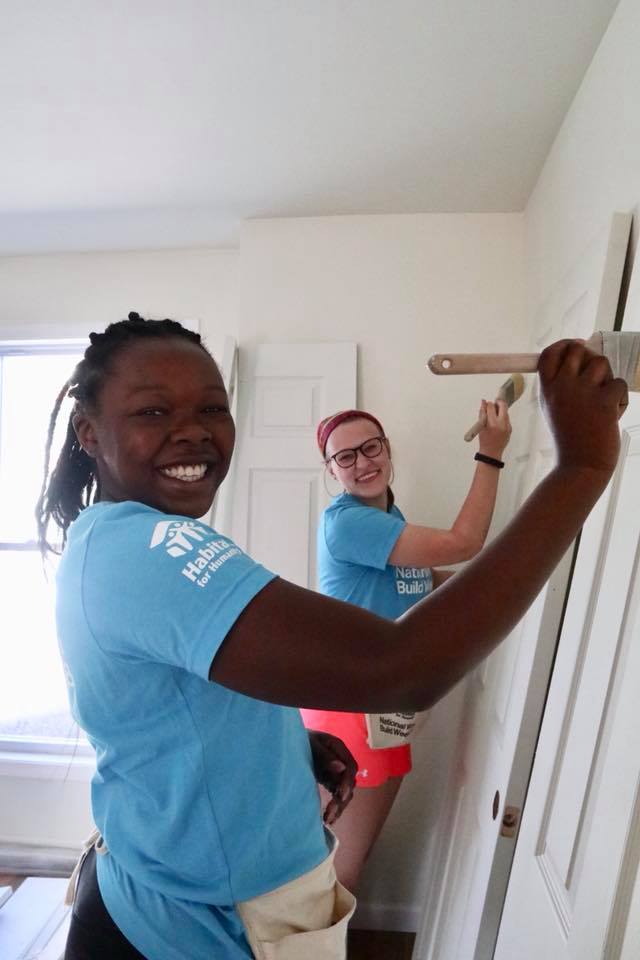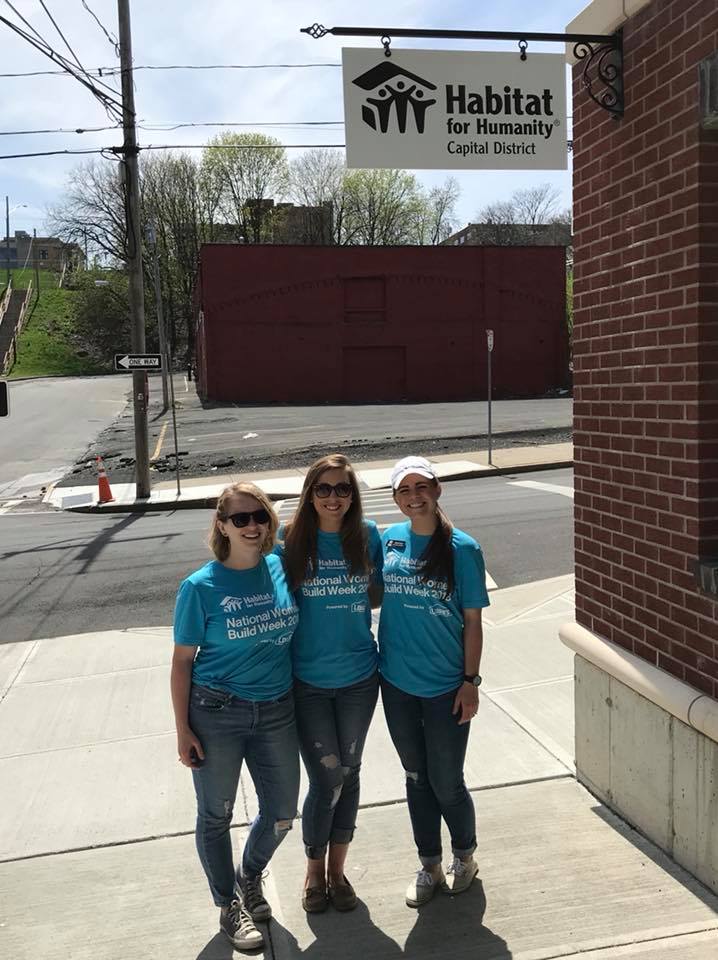 National Women Build Week is an annual weeklong event created by Habitat's Women Build program in partnership with Lowe's. The program invites women to devote at least one day to help families build strength, stability and independence through housing. The week is meant to spotlight the homeownership challenges faced by women.
Women Build volunteers from all walks of life come together to build stronger, safer communities.
Here's how you can get involved:

Tuesday, April 17
Attend our Lowe's How-to Clinic and learn new construction skills needed to effectively contribute to Habitat's mission.

Saturday, May 5
Build with us at our Women Build Kick-off in Albany! Sign up here.
In honor of our 30th year we are suggesting a donation of $30/person, which helps cover our cost to be able to train our volunteers,buy building materials for your build day and arrange a meaningful and impactful volunteer experience.
T-shirts will be provided and fun is guaranteed!
Throughout the week we will be putting the finishing touches on 4 homes on Orange Street in Albany. Tasks may include building back decks, landscaping, and getting the houses ready for the families to move in. Since a lot of the tasks for the week require us to be outside please be aware that the event is weather dependent.
Saturday, May 5 - Saturday May 12
Build with us throughout Women Build Week. Sign up here.

Saturday, May 12
Round out the week of action with a Women Build donation of $30 to celebrate 30 years of building homes and community in the Capital District.
Women Build Social Media Contest
Use hashtag #womenbuildalbany on Instagram or Twitter, or tag us on Facebook throughout Women Build Week to be entered to win a Women Build tool kit with Habitat swag and goodies, plus a $25 gift certificate to the Habitat ReStore. Share photos of you on the build site, encouraging others to match your donation or photos of you doing improvements on your own home to win!
Other resources
Frequently asked questions
Are men allowed?
Yes, men are welcome. In fact, the future homeowner or our Habitat training staff may be men. Women Build provides a place for women to learn the skills needed to build a home, but that does not exclude men from participating.
Does Women Build work internationally?
Yes, even though ownership and property rights for women can be particularly challenging in some countries. Through Women Build, we can increase our advocacy efforts on these important issues while collecting valuable information which demonstrates the many benefits of female ownership. We are also partnering with several nongovernmental organizations to assist in giving these women a voice. Learn more about our international work.
How does Habitat empower women?
Our goal with Women Build is to empower women to help families build strength, stability and independence. We at Habitat have the ability to provide opportunities for hands-on learning, and given these tools, women can succeed in changing their communities.
Women Build in the news
Read stories of women around the U.S. that have been helped by the Habitat for Humanity Women Build program, as well as stories of those that have volunteered to help.
This year, 300 communities in 49 states will participate in National Women Build Week to help create a world where everyone has a decent place to live.
Valuable support from Lowe's
Lowe's, a Fortune 50 home improvement company, has a 50-year legacy of supporting the communities it serves through programs that focus on K-12 public education and community improvement projects. Since 2007, Lowe's and the Lowe's Charitable and Educational Foundation together have contributed more than $250 million to these efforts, and for more than two decades Lowe's Heroes employee volunteers have donated their time to make our communities better places to live. To learn more, visit Lowe's Open House digital newsroom or follow @LowesMedia on Twitter.
National Women Build Week is grateful for the generous support of Lowe's.